Beverley Transport Services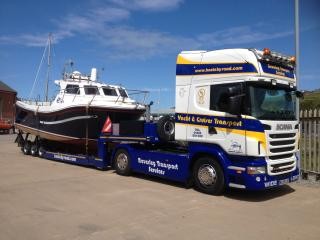 Beverley Transport Services have been helping owners move every conceivable kind of boat by road, for more than 25 years. We are now so well established, that most of our customers have become firm friends.
We've moved all kinds of boats from all kinds of locations to destinations throughout the Uk.
Our custom built vehicles, with air suspended trailers provide a safe and secure platform for the road transportation of yachts, motor cruisers, fishing and workboats.
Beverley Transport now offers its own fully compliant Escort vehicles with professional and experienced drivers to escort the larger boats safely to their destination as and when required.
For more information visit: https://boatsbyroad.com